You would like to support us financially with a donation? That's great. The exchange hut (Tauschhütte) is exemplary in terms of sustainability and is intended to be a meeting place for everyone. The citizens' initiative plans to hold events on topics such as sustainability, environmental protection, multigenerational and climate talks, etc. on site at the exchange hut or at another location. Our work is voluntary, but there are costs for materials, flyers, posters, web presence, public relations, maintenance, expert speakers and much more. For this, further financial means are absolutely necessary. We are therefore happy about any amount. Smaller contributions can be dropped in the mailbox on site at the exchange hut.
The citizens' initiative exchange hut Waldstadt has opened a trust account at the Sparkasse Karlsruhe. Every donor will receive a donation receipt from us. However, we would like to point out that the donations are not tax deductible, since the citizens' initiative exchange hut Waldstadt is not a registered non-profit association.
If you would like a donation receipt, please send us an e-mail with your name and address to info(at)th-waldstadt.de.
Account details:
Account Holder and Trustee: Chen-Ko Sung 
IBAN: DE 91 6605 0101 0108 3341 45 
Intended purpose: Waldstadt exchange hut
Please support us.
~~~   ~~~
We would like to thank the following organizations and individuals for their generous donations.
Image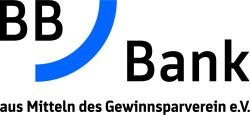 Individuals:
Schuh, Herbert und Evelin
Hanna und weitere Personen